WV MetroNews
The Voice of West Virginia
DOH engineer says Wellsburg Bridge likely to open in late spring 2023
WELLSBURG, W.Va. — Originally set to open this fall, residents in the Brooke County area will have to wait a more few months before using the highly anticipated Wellsburg Bridge.
Tony Clark, the West Virginia Division of Highways (DOH) District 6 Engineer recently updated MetroNews on where things stand with the $131 million project. The work on the Wellsburg Bridge began in 2019 when the bridge, that connects Wellsburg to Brillant, Ohio, was built on the shoreline of the West Virginia side of the Ohio River.
"The contractor, Flatiron Construction, had hoped to be getting it open this fall. Due to various delays on the project, they were not able to make it happen," Clark said.
Clark said weather played a factor into the timeline of the project. He hopes it can open in late spring 2023. Clark said part of the finishing touches on the bridge cannot be done while temperatures are below freezing and if it could be done, it would have been open by now.
"They've got some paving work to do on both sides, they have to tension the cables in the arch and pour concrete for the parapet walls," Clark said of certain tasks left to do while it's warm.
The project is what officials have called an 'engineering marvel.' The 830-foot main span of the bridge was floated down the Ohio River and lifted onto its pilings in April 2021. The historic float, West Virginia's first alternative delivery project, followed the construction of the span by Flatiron Construction along the banks of the Ohio River.
As part of the project, West Virginia Route 2 is expected to become three lanes for a stretch around the bridge.
The project is a collaboration between the DOH and the Ohio Department of Transportation, Clark said, but the contract is handled through the DOH.
The Wellsburg Bridge idea was pushed for years, according to Clark, and was a dream of former Wellsburg Mayor Sue Simonetti who passed away on March 31, 2021.
Currently, motorists in a passenger vehicle traveling along West Virginia Route 2 or Ohio Route 7 can cross the Ohio River between Ohio and West Virginia on the Fort Henry Bridge in Wheeling or the Market Street Bridge, north of Follansbee and into Steubenville, Ohio. The distance between those two bridges is roughly 25 miles.
The post DOH engineer says Wellsburg Bridge likely to open in late spring 2023 appeared first on WV MetroNews.
Source:
WV MetroNews
---
Crime Lab test results getting to police, prosecutors faster thanks to new portal
SOUTH CHARLESTON, W.Va. — The State Police Crime Lab is making evidence testing results available more quickly to investigating police officers and county prosecutors across the state through a new online portal system.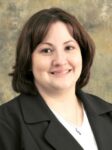 The Laboratory Informational Management System (LIMS) portal went live in mid-July and since then 50 of 55 county prosecutors have signed up to use it along with several police agencies.
State Police Crime Lab LIMS administrator Staci Taylor said the portal allows authorities to check the status of their cases in a much more efficient way.
"It pulls the information that we enter on our side so they can look up their cases and see where they're at to see if they've been tested or not," Taylor told MetroNews. "If they have been tested the report is available through the website on a PDF so they can download."
It makes for a quicker turnaround of lab testing results, Jefferson County Prosecutor Matt Harvey told state lawmakers earlier this month.
"The improvements in the crime lab are absolutely making a difference in helping resolve cases sooner than later," Harvey said.
The lab, located in South Charleston, is still producing hard copies of evidence testing results and sending those to the investigating officer who then forwards the information to prosecutors. Taylor said in many cases that can take a week or more by the time the information is mailed to the officer and he or she alerts the prosecutors. She said the portal eliminates the wait.
"This gives the prosecutor the opportunity to get the report the second it's ready and not have to wait on the officer to hand over the report," Taylor said.
The LIMS portal is another step to help the lab keep up with cases. The lab started 2019 with 2,300 pending cases. The backlog at the end of 2016 was 5,000 cases. Taylor said being fully-staffed also helps. The lab has recently hired several new employees who are being trained in the biology, firearms and drug sections.
There is currently a four to five month turnaround on drug testing while the latent prints section can get test results done in a week.
Taylor said the portal has been well-received by prosecutors.
"They like to be able to check the status of cases without having to call us to check out what that status is," she said.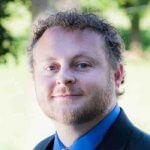 Harvey told lawmakers wide use of the portal could eventually help counties reduce regional jail bills, an ongoing financial issue in most counties.
"It would be nice if we could get our results within a day or two, which is obviously not possible, but how effective they've become has definitely improved and made a big difference," Harvey said.
The LIMS portal is free to prosecutors and police agencies. Harvey is busy recruiting.
"We don't have everybody on board. I still have approximately five prosecuting attorney's offices who have not signed up yet and I'm starting on law enforcement agencies and I have only about 10 agencies that have signed up for it," she said.
Those who do sign-up for use of the portal complete an MOU with the crime lab that leads to a password-protected account being created.
The post Crime Lab test results getting to police, prosecutors faster thanks to new portal appeared first on WV MetroNews.
Source:
WV MetroNews
---
Marion County Holbert Road rockfall project set for spring completion
FAIRMONT, W.Va. — A high-visibility hillside construction project on U.S. Route 250 in Fairmont is on track for completion next spring.
Work on the Holbert Road rockfall protection project between Muriel's Kitchen and Wood's Boat House began last spring.
Interim District 4 Engineer Mike Daley said a switch is coming soon of the one lane controlled by traffic lights.
"We're getting ready to transfer a single lane to the opposite side of the road, which is what we call the hillside, for the traveling public it will be the north side of the road, so we can do some repairs down by the river," Daley said.
In addition to rockfall repairs, Daley said contractors are properly sizing the storm drainage system around the area. Adequate drainage will preserve the work on top of the slope and prevent intermittent closures due to falling debris, he said.
"We've got to mitigate different drainage structures to be able to handle the runoff that we have to be able exhaust that out into the river properly."
The work has included removing the existing hillside and replace it with more stable material and a combination of concrete and other specialized methods to secure hillside.
"We have what we call "rock blankets" that stabilize against the bank to secure this and hold it in place to prevent it from coming down into the roadway," Daley said.
Prior to the project that section of road had to be closed or restricted and crews were required to mobilize equipment to clear debris from the road and clear the hillside. The problems have persisted for several years creating hazards and delays for motorists, Daley said.
"We'll have to wait until the spring of 2023 to go in and do the overlay and final asphalt work and preparation to finish the project," Daley said.
An alternate route around the work zone is Holbert Road, I-79 and Shirlane Avenue to Warren Road.
The post Marion County Holbert Road rockfall project set for spring completion appeared first on WV MetroNews.
Source:
WV MetroNews
---
Political expert says the 2024 run for the U.S. Senate in West Virginia could determine the futures of many
FAIRMONT, W.Va. – The race for the West Virginia U. S. Senate seat currently held by Democrat Joe Manchin could set the field for other races, possibly the office of President of the United States.
On WAJR's "Talk of the Town," Director of the Fairmont State University National Security and Intelligence Program and an Assistant Professor of Political Science and Law, Greg Noone said the early announcement by Republican Second District Congressman Alex Mooney started the campaign clock ticking for 2024.
Now Republicans, Attorney General Patrick Morrisey, West Virginia Secretary of State, Mac Warner and Evan Jenkins, former Congressman and Chief Justice of the West Virginia Supreme Court of Appeals. Jenkins was defeated by Morrisey in the primary for that senate seat in May of 2018.
"Mooney is smart to try to lay down a marker and declare that's the seat he's running for ," Noone said. "He wants to try to push Morrisey, Warner and perhaps (Evan) Jenkins into the governor's race that's going to happen in two years."
In July of 2022, the governor released a statement citing a poll by the Morning Consult showing Justice as the fifth most popular top state executive in the country.
"To be among the very highest-approved governors in America is a true honor. With all the historic successes we've seen in West Virginia, especially in the past year, people are prouder than ever to be from this state. They're walking around with their heads held high, and that's exactly what this poll proves," Gov. Justice said.
For Noone, Mooney is a solid candidate, but would have difficulty battling against a popular two-term governor.
"Mooney has the money and he has Trump backing him, but at the end of the day Mooney is from Maryland," Noone said. "I think going up against someone like Jim Justice, who is so well respected around the state I think it would be Jim Justice versus the outsider."
Noone believes this is where the "Jim Justice Factor" reaches across political parties and could push incumbent U.S. Senator Jor Manchin into the 2024 campaign for the White House. Noone said the best option for the Democrat party to win key states like Pennsylvania, Wisconsin and Michigan could be a 2024 Manchin run for President.
"I think Joe Manchin can have an impact on the Democratic party, he can pull the Democratic party back to the center," Noone said. " He can argue what Joe Biden argued a few years ago which is I'm electable in November."
The post Political expert says the 2024 run for the U.S. Senate in West Virginia could determine the futures of many appeared first on WV MetroNews.
Source:
WV MetroNews
---
Family of 4 injured, 2 dogs dead after car goes over interstate wall in Charleston
CHARLESTON, W.Va. — A Sunday morning crash at the I-77/I-64 split in Charleston has sent a family of four to the hospital and left their two dogs dead.
Charleston Police said the wreck occurred around 9:49 a.m. when the driver lost control of the vehicle, struck a cement barrier wall and landed below at the Martin Marietta Charleston Yard located at 1100 Pennsylvania Avenue.
The family was taken to CAMC General Hospital, one with life threatening injuries and three with non-life-threatening injuries.
The two dogs traveling with the family were found dead at the scene.
All I-64 westbound lanes were closed as of 10:20 a.m. Sunday.
West Virginia 511 tweeted that the I-64 westbound lanes "will be closed for an unknown amount of time. Expect significant delays."
Kanawha Co- I-64 westbound at the I-77/I-64 interchange will be closed for an unknown amount of time. Expect significant delays. pic.twitter.com/KKDfOTEwRR

— West Virginia 511 (@WV511) November 27, 2022
The Charleston Police Department Crash Investigation Unit is investigating.
The post Family of 4 injured, 2 dogs dead after car goes over interstate wall in Charleston appeared first on WV MetroNews.
Source:
WV MetroNews
---
Education focus groups to be held statewide by AFT-WV, WVEA
CHARLESTON, W.Va. — Leaders of West Virginia's two teachers' unions plan to hold public focus groups to help come up with solutions to improve public education.
American Federation of Teachers West Virginia chapter and the West Virginia Education Association will hold a series of five listening sessions, called Solutions for Success, beginning Tuesday in Morgantown.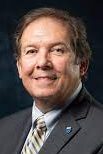 AFT-WV President Fred Albert said on Friday's MetroNews "Talkline" this will be a bottom-up approach.
"We need to listen to the experts and those experts are those teachers facing situations every day in the classroom. I hope some students show up at these focus groups as well so we can hear from them," Albert said.
Albert said he also hopes to hear from state lawmakers on a number of education-related issues, including test scores, ahead of the 2023 Regular Legislative Session which starts in January.
"We hope legislators show up," he said. "The focus groups are to find some solutions for success because no one is happy when test scores are published and they're not where we want them to be."
West Virginia's test scores for reading and math are down for fourth and eighth graders. Results from the National Assessment of Educational Progress, published last month, were well below the national average and amounted to the state's lowest performance ever.
"Children are more than just test scores and there's so many other things in the mix and we want to hear about all of that," Albert said. "I think it's long overdue for us to do this."
The statewide teacher shortage is also top of mind for education leaders.
Gov. Jim Justice has previously said he'd like to propose a pay raise for state workers including teachers and school service personnel.
"Governor Justice has made education a cornerstone of his administration and we will certainly present these findings to him," WVEA President Dale Lee said.
Lee said there needs to be legislative action with their findings. He said lawmakers need to hear from all points of view.
"Not only the teacher and school service personnel point of view, but from the parent point of view and the Legislature can see that instead of actually having to go on hearsay from us, have the experts talk to them about that," Lee said. "That's going to be the key to this."
The sessions will be very organized, Lee said.
"We'll have a series of questions that we'll ask and then a survey at the end for people to complete," he said.
The focus groups will be held at 6 p.m. at the following locations. Registration begins at 5:30 p.m.:
Morgantown – Tuesday, Nov. 29
Wheeling – Wednesday, Nov. 30
Charleston – Monday, Dec. 5
Beckley – Thursday, Dec. 8
Martinsburg – Tuesday, Dec. 13
Virtual forum – Thursday, Dec. 15
The post Education focus groups to be held statewide by AFT-WV, WVEA appeared first on WV MetroNews.
Source:
WV MetroNews
---
State capitol Christmas trees come from Monongalia County tree farm
MONONGALIA COUNTY, W.Va. — The owners of a Monongalia County Christmas tree farm are proud to have two of their trees displayed at the state capitol for the Christmas season.
"I think the exciting part of it is the fact that it's the Canaan fir tree that got selected to go down. Canaan fir, it's a seed source from our state, so to have those trees displayed at our capital, I mean, it's the perfect tree variety to go down there," Beth Bossio of Quarter Pine Tree Farm said.
Bossio, the stepdaughter of tree farm owner Jim Rockis, said the trees must be in perfect shape to be chosen for display. So, employees at Rockis' farm worked hard to shear the trees into a perfect triangle shape.
"A lot of the other trees that have been at the capitol are unsheathed trees that are gorgeous and tall, but they don't look like a Christmas tree," Bossio said.
Rockis is also a Christmas tree seed and transplant wholesaler. The farm owns seed orchards in West Virginia, Pennsylvania, and Oregon, as well as land out in Washington State.
"I think we've figured out that every [transplant] being grown… probably about 70 percent of [that] seed comes from us," Bossio said. "We're a small, small family farm but we do a lot of work."
The Canaan firs will be lit during this year's Joyful Night ceremony coming up early next month at the state capitol.
The post State capitol Christmas trees come from Monongalia County tree farm appeared first on WV MetroNews.
Source:
WV MetroNews
---
DNR officer reflects on week one of buck season
MORGANTOWN, W.Va. – Deer season appears to still be in recovery mode with the reported numbers of hunters down in comparison to pre-pandemic numbers.
With one more week left of deer rifle hunting season left in West Virginia, early numbers from the state Division of Natural Resources show that between 250,000-300,000 hunters hit Mountain State woods during the first week. The reported numbers are considered just a bit below average with several factors attributing to the post-pandemic recovery.
"It's kind of stabilized," said Cpt. David James with the DNR's Law Enforcement Division. " There are hunters there, but it's not at the level it was a couple years ago and you can attribute that to gas prices, and inflation, stuff like that."
According to James, gun related injuries are on the decline this year due to increased training programs, but injuries unrelated to firearms are on the rise. These incidents mainly stem from transportation accidents where in one case, a person died from their injuries and in another one person was accidentally shot.
"What we're seeing an uptick in is hunting incidents involving ATVs and UTVs," James said. "We actually had a fatality with that in District 6, that's the Parkersburg District."
Another unusual rise in hunter related incidents is stemming from heart attacks and tree stand falls. While tree stand falls are a little more self-explanatory, reports of heart attacks appear to be stemming from hunters carrying back hunted deer to their vehicles. In response to these numbers, James is advising hunters to not be afraid to ask for assistance if they need it.
"Know your limits. If you're a sedentary person and you don't do much through the year and have some health conditions don't be afraid to ask for help- take your time," James said.
James is also advising hunters to still follow gun safety measures that are taught yearly by the Department of Natural Resources. He also advises to continue to wear safety gear while out in the woods and to know that if you take a shot, make sure it's one that you don't want to take back.
"Be sure of your target and what's beyond it," James said. "You're responsible for that bullet not only to the deer or animal you're shooting at, but what's beyond it once it passes through."
The post DNR officer reflects on week one of buck season appeared first on WV MetroNews.
Source:
WV MetroNews
---
DHHR Secretary says changes will be announced following million-dollar report
The secretary of West Virginia's Department of Health and Human Resources says an announcement is straight ahead about the structure of state government's biggest agency.
"We are working hard on these changes. We will have an announcement on Monday, probably a couple of announcements next week," DHHR Secretary Bill Crouch said during a briefing. "The key to any any real innovation is to get the right people in the right places."
An outside review of DHHR by the consulting firm McChrystal Group focused on better communication and breaking down silos. One of the major recommendations is to establish an executive leadership team consisting of seven people responsible for united leadership of agency strategy.
Besides the current cabinet secretary, that would include a deputy secretary for child welfare, deputy secretary for substance abuse disorders, deputy secretary for access and eligibility plus the state health officer, the director of the Center for Threat Preparedness and a chief operating officer.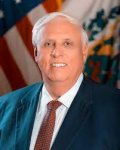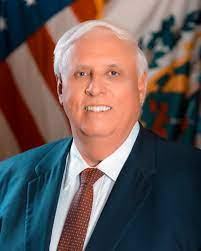 When the review came out earlier this month, Gov. Jim Justice called for immediate implementation.
Last week, the governor indicated that might have raised expectations for turnaround that hasn't been exactly immediate. But the governor said he does expect rapid movement.
"I'll promise you we will make that announcement on Monday," Justice said.
The big picture is West Virginia's low performance on the  most challenging health and societal issues. Consultants noted that West Virginia ranks lowest for life expectancy, highest for rate of drug-related deaths, highest for percentage of minors in foster care, second highest for food insecurity and 35th for access to care.
The consultant's review "shows a compassionate and committed workforce forms the cornerstone of DHHR. At the same time, current Department operations are not driving long-term improvements in state-wide health and human services outcomes. As such, indicators and outcomes in West Virginia continue to rank among the lowest in the country."
The report came about after a bipartisan and frustrated spectrum of West Virginia lawmakers concluded that DHHR is just too unwieldy to get a handle on its operations or finances. DHHR's total annual budget is $7.5 billion from state and federal dollars.
Justice vetoed a bill that would have divided the agency, saying a restructuring needs a longer, more careful examination. The governor called for a top-to-bottom review.
The result was the outside assessment by the national consulting firm McChrystal Group, which provided a cost estimate of $503,648 for the organizational assessment of DHHR and $578,770 to develop a strategic plan.
The national consulting firm named for retired U.S. Army Gen. Stanley McChrystal reached conclusions after analyzing a survey of all DHHR employees, conducting 65 interviews, reviewing agency documents and reviews by subject matter experts. The result was a rejection of splitting the agency, but it did conclude that changes are urgent to knock down silos and improve results.
"To improve West Virginia's health and human services outcomes, the status quo is not an option; DHHR requires bold organizational change," wrote consultants for the McChrystal Group.
"However, creating two separate departments is not the change required, as doing so would divert time, funding, and leadership's focus away from serving West Virginians."
Right now, the report concluded, communication throughout the agency too often falls short to be effective: "The Office of the Cabinet Secretary – including all administrative offices – rarely seeks proactive input from the bureaus, which impacts decision-making and service delivery."
Lack of broad strategy across the agency results in fumbled priorities, the review concluded. "The lack of a department-wide strategy also results in over reliance on key leaders, further limiting collaboration and hindering teams' abilities to effectively deliver services."
West Virginia lawmakers, when presented the report, were less than wowed. 
"I was really disappointed in the report," said Delegate Lisa Zukoff, D-Marshall, who said lawmakers have a straightforward goal of making DHHR more effective.
"It was kind of a generic summary of what they came up with and, frankly, we've seen this before in West Virginia. Every 10 years or so we see a new study that says the same thing and it doesn't get better," said Zukoff, speaking on Watchdog Radio in the Wheeling area.
Specifically, Zukoff said members of the health committee want to see improvements like fewer foster children falling through cracks and better care of residents in state-run facilities. 
"We want the people that DHHR serves to be taken care of," Zukoff said.
The post DHHR Secretary says changes will be announced following million-dollar report appeared first on WV MetroNews.
Source:
WV MetroNews
---
Herbert Hoover holds off Frankfort 17-10 for spot in Class AA final
SHORT GAP, W.Va. — One week after securing a one-point win at top seed Winfield in the final seconds of a Class AA quarterfinal, No. 9 Herbert Hoover again rose to the occasion in the late stages. 
As a result, the Huskies are headed to the Super Six for the first time.
Dane Hatfield scored on a 1-yard quarterback sneak to give Hoover its first lead over No. 5 Frankfort with 5:53 to play, and Andrew Rollyson's interception of a Luke Robinette pass with 1:55 remaining enabled the Huskies to escape with a 17-10 victory in the last of six state semifinals.
"They just keep battling and we talk about it taking four quarters to beat us and we believe that," Huskies' head coach Joey Fields said. "You can say those things and they're cliche, but when your kids believe it and they go through and adversity and continue to show it, that's who you really are."
With the win, Herbert Hoover (10-2) will carry a 10-game win streak into Friday's Class AA title game at Wheeling Island Stadium, where unbeaten Independence awaits.
The Falcons' season ends at 11-2.
"It's hard a school of our size to make it this far and then we were this close to making it to Wheeling, so it really hurts right now," FHS head coach Kevin Whiteman said. "I'm really upset. This has been a great group of kids and they've played together as a team. I'm just devastated for them that they didn't advance to the championship. They deserved it, but Herbert Hoover played a good game and I wish them well." 
Hatfield's winning touchdown run capped a drive that the Huskies had to cover only 38 yards on as a result of good field position from forcing a three-and-out.
On the series, Hoover overcame a holding penalty on its first play and the Huskies would rush 10 times, including eight from Hatfield for 28 yards. Tailback Randy Hughart added two carries for 21 yards.
"He blocks amazing and when it's his time to run, he runs it downhill really aggressive," Hatfield said of Hughart. "You saw him out there breaking tackles and getting big yards. I'm so proud of him."
Levi Paxton knocked in the point-after kick, giving the visitors a seven-point advantage just past the midway point of the fourth quarter.
After an exchange of punts, the Falcons got the ball back at their 36 with 3:23 remaining.
Normally a run-heavy offense, Frankfort instead utilized a shotgun formation and went to the air.
Robinette's 24-yard pass to John Anderson allowed the Falcons to reach the Huskies' 23. 
After an incomplete pass, the Huskies called timeout with 2:01 remaining.
Out of the timeout, Robinette threw a pass into double coverage and it was intercepted by Andrew Rollyson for a touchback with 1:55 to play.
"The timeout was just to gather and get our right guys on the field — more of our skill guys, because they were wanting to throw," Fields said.
"That's part of our package and we went down the field pretty quickly, but on that last ball, we ran a corner route and they made a good play on it," Whiteman added. "I'm not going to fault my quarterback. He's a heck of a football player and he's done a great job and been our leader."
Because Frankfort still had one timeout, the Huskies needed a first down to seal the game. They got it on the first play courtesy of Hughart's 14-yard run.
Hoover trailed 10-3 at halftime and lost out on a chance to immediately tie the game when a holding penalty negated Brayden Jones returning the opening second-half kickoff for a touchdown.
But the Huskies put together a 15 play drive that featured Hatfield's 17-yard run on third-and-15, before the quarterback plunged into the end zone on a 1-yard sneak, which combined with Paxton's extra point, tied the game at 10 at the 5:33 mark of the third quarter.
"He's special to be a sophomore and do what he's done," Fields said of Hatfield. "He's 21-3 in two years, so he's a winner and they feed off him. I'm so proud of him. That kid deserves everything he gets because he's a good kid."
Rollyson recovered a Parker VanMeter fumble on Frankfort's first series of the second half, though the Huskies were unable to capitalize and punted after starting at midfield.
Paxton's 42-yard punt pinned Frankfort inside its 10-yard line. After a three-and-out, the Falcons had to punt, allowing the Huskies to start in FHS territory ahead of the game-winning drive.
Hatfield lost a fumble on a 15-yard run that Frankfort's Logan Athey recovered to end the Huskies' opening possession of the contest.
Tyrique Powell ripped off a 38-yard run on the Falcons' ensuing series and Powell scored two plays later on a 4-yard run to give Frankfort a 7-0 lead 7:04 into play.
Hoover answered with Paxton's 19-yard field goal on the first play of the second quarter to cut its deficit to four.
VanMeter had a 15-yard touchdown wiped out for a holding penalty on the Falcons' next series, which ended with a turnover on downs inside the red zone.
"We had penalties at bad times and we were behind the chains too many times," Whiteman said. "Those holding penalties killed us. One of the biggest plays of the game is when we scored on a run and had a holding penalty that brought it back. That would've been huge if we could've punched that one in."
However, Robinette intercepted Hatfield on the following possession, and it helped lead to Rhett Sensabaugh's 29-yard field goal on the final play of the first half, giving FHS a 10-3 advantage at the break.
Hatfield rushed for 185 yards on 36 carries, while Hughart added 112 yards on 12 attempts. Hoover's 301 rushing yards enabled the Huskies to overcome minus-4 passing yards.
Powell's 62 rushing yards led the Falcons, while Robinette added 50 and VanMeter 42.
Robinson caught four passes for 63 yards and rushed for 28 yards.
One year after earning the top seed in the postseason only to bow out to eventual state champion Fairmont Senior in the opening round, Hoover will make its coveted trip to Wheeling next week.
"I can't even describe it," Hatfield said. "Best feeling ever. Happy tears and we've come a long way. Started 0-2 and really came together. Look where we're at now."
— (Coverage sponsored by Burdette Camping, www.burdettecamping.com)
The post Herbert Hoover holds off Frankfort 17-10 for spot in Class AA final appeared first on WV MetroNews.
Source:
WV MetroNews
---