WV MetroNews
The Voice of West Virginia
WVU provides Strategic Initiatives reorganization update
MORGANTOWN, W.Va. — West Virginia University President Gordon Gee has announced changes within the Strategic Initiatives unit effective immediately.
Rob Alsop has exited as vice president of the department and will serve as Special Assistant to the President through the end of January 2024 when he will leave the institution.
Talent and Culture teams now report to Stephanie Taylor, university vice president and general counsel. Talent and Culture previously reported to Alsop through former vice president Cris Debord who retired in August.
Due to the wide reaching impact of the Talent and Culture department, a search has been launched for an associate vice president of Talent and Culture at a later date to ensure those critical functions continue.
Taylor will continue to lead the University's legal team and the University Police Department.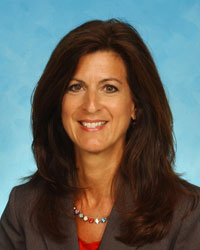 Remaining under the leadership of Associate Vice President Ted Svehlik, the Auxiliary and Business Services team will report to Paula Congelio, vice president and chief financial officer. Svehlik previously reported to Alsop.
Congelio also will now oversee Dining Services, WVU Bookstores and Erickson Alumni Center teams, which will be grouped into a strategic partnerships team led by Assistant Vice President Erin Newmeyer. Newmeyer will also continue to manage the marketing/communications efforts for Finance, Auxiliary and Business Services, Legal, Talent and Culture, University Police, Erickson Alumni Center and other administrative units. Newmeyer previously reported to Alsop and served Strategic Initiatives as assistant vice president.
Brice Knotts, chief information officer, will report directly to Gee. Knotts previously reported to Alsop and will continue to lead the University's Information Technology Services team.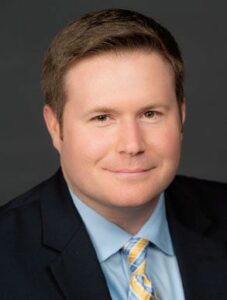 Travis Mollohan, director of government relations, will become associate vice president and lead government relations and collaborations. Mollohan will report to Gee and manage a team that focuses on federal, state, local and corporate relations. Also, Rocco Fucillo, senior advisor and director of state relations, has retired from the University.
"Rocco was a valuable member of the Government Relations team, and his commitment greatly enhanced our relationships with state policymakers and community leaders," President Gee said. "We thank Rocco for his decade of service to West Virginia University and we will miss him dearly."
The post WVU provides Strategic Initiatives reorganization update appeared first on WV MetroNews.
Source:
WV MetroNews
---
Setting the scene for the Class AA title game between county rivals North Marion & Fairmont Senior
MORGANTOWN, W.Va. — Greg Carey and Joe Brocato discuss Friday's WVSSAC Class AA State Championship game between No. 1 North Marion (12-1) and No. 2 Fairmont Senior (10-2). The game will be broadcast (video and radio) at wvmetronews.com
The post Setting the scene for the Class AA title game between county rivals North Marion & Fairmont Senior appeared first on WV MetroNews.
Source:
WV MetroNews
---
Lawyers in suit over foster care system blast state and say lost email evidence is an emerging trend
In an incredulous new filing about digital evidence that was purged in a lawsuit over West Virginia's foster care system, plaintiffs attorneys acknowledge the circumstances aren't exactly the same as in a jails case that prompted a blistering filing by a federal magistrate judge — but they say there's plenty of room for comparison.
In the ongoing lawsuit over conditions in the foster care system, three or more years of requested emails of officials in the Department of Health and Human Resources were purged after the employees left and, so, cannot be retrieved.
In the recent case over conditions at the Southern Regional Jail, U.S. Magistrate Judge Omar Aboulhosn recommended default judgment over lost or destroyed potential evidence — including emails, cell phone messages, security video and inmate grievances — that could have shed light on what jail conditions truly are and how seriously state officials take those conditions. The suit wound up settling for $4 million.
In both instances, wrote plaintiffs in the foster care case, "West Virginia agencies similarly failed to preserve the email accounts of employees who had left the agency. In both cases, defendants failed to effectively communicate with WVOT about preserving the emails at issue, and in both, defendants provided inadequate rationales for their failures to preserve critical evidence."
The lawyers suing over the foster care system quoted Aboulhosn's statements in the jails case when he wrote that the court was "perplexed that preserving government email accounts . . . is not the default, but that active steps must be taken to ensure its preservation.
"The fact that publicly funded agencies can lose (and in this case, has lost) critical information as to how these agencies are administered, funded, or even governed is beyond the pale. Especially when that information concerns the well-being of individuals who have been placed in WVDCR custody and control."
The plaintiffs attorneys in the foster care case wrote in their most recent filing that "the same is true in this case, where DHHR is responsible for the care of
all of West Virginia's foster children."
The foster care lawsuit was filed in 2019 on behalf of thousands of children. The suit was filed by A Better Childhood, a national child advocacy organization, Disability Rights West Virginia and Shaffer and Shaffer, a West Virginia law firm.
The lawsuit alleged rampant issues with institutionalization for children, moves outside of West Virginia, available community-based mental health services and overextended caseworkers.
The case has been moving along in the courtroom of U.S. District Judge Joseph R. Goodwin, where the plaintiffs made fairly standard discovery requests for electronically-stored information.
But last month, lawyers for the state revealed that key email accounts were not preserved after the departures of several state employees.
The lawyers said that all emails tied to the accounts of the former interim DHHR Secretary Jeff Coben, Jane McCallister, Bea Bailey, Jolynn Marra, Mischelle Williams, Pam Holt and Warren Keefer had been deleted. Two of those, Coben and McCallister, were supposed to have been tied to a litigation hold, with special care to preserve their electronic records.
Additionally, DHHR failed to preserve emails tied to the accounts of former DHHR Secretary Bill Crouch, Linda Watts, Kevin Henson, Laura Barno, and Tanny O'Connell that post-dated September 2020. The plaintiffs already had some emails from those DHHR employees from prior to that date.
The plaintiffs attorneys have called the failure to preserve that evidence "shocking."
They are asking for sanctions that include declaring that they have established deliberate indifference by the state, blocking the defendants from having the case declared in their favor over the deliberate indifference issue, and blocking the defendants from arguing that the deleted emails would have shown that the DHHR did not act with deliberate indifference.
Last week, lawyers for the state expressed "deep regret" over the purged emails but maintained officials had made a "reasonable effort" to preserve them.
The defense attorneys called any sanctions possibilities excessive.
"While Defendants acknowledge that some emails between former officials (or between those officials and non-state employees) may have contained relevant information and should have been preserved, they are far from 'essential' to Plaintiffs' claims for prospective relief, which is the standard for establishing prejudice, and there was no 'intent to deprive' Plaintiffs of this evidence, which is the standard for levying the type of severe sanctions the Plaintiffs seek here."
The plaintiffs attorneys shot back this week by say that's malarkey.
"Defendants' 'reasonable steps' were limited to sending a single email that included a form litigation hold letter that failed to specify whose accounts were to be preserved, was never followed up on, and was ultimately ignored," wrote the plaintiffs attorneys.
The plaintiffs attorneys wrote that an apparent attempt to hang onto evidence because of a pending lawsuit never clarified the specific accounts and never received any followup for confirmation from information technology staff.
The plaintiffs attorneys wrote that the "failure to seek confirmation from the people who did not acknowledge receipt of the memorandum is so baffling that it can only be understood as deliberate."
Referring to electronically stored information, the lawyers concluded that it was DHHR's responsibility, not the West Virginia Office of Technology "to take whatever measures were necessary to ensure that relevant ESI was preserved. DHHR and its officials failed to take any reasonable steps to ensure that WVOT had the information that it needed to preserve the lost ESI; liability for the spoliation, therefore, rests squarely with DHHR."
The post Lawyers in suit over foster care system blast state and say lost email evidence is an emerging trend appeared first on WV MetroNews.
Source:
WV MetroNews
---
Early winter snow squall causes travel problems in and around Morgantown
MORGANTOWN, W.Va. — A morning rush hour snow squall created hazardous driving conditions in and around Morgantown Tuesday morning.
The quick burst of snow iced up local highways and Interstate 79 causing several crashes and slow-moving traffic.
West Virginia 511 said Interstate 79 became very slippery between Fairmont and Morgantown.
Monongalia County Schools cancelled classes for the day after its buses had trouble making their runs.
West Virginia University cancelled in-person classes that start before 10:30 a.m. The announcement does not impact online classes.
Temperatures are expected to struggle to get past the mid-30s Tuesday.
In-person classes with a start time prior to 10:30 a.m. are canceled on the WVU Morgantown Campus Tuesday (Nov. 28) due to inclement weather and worsening road conditions. Online classes are not affected.

For full information on campus services, read: https://t.co/xnVQ6nT0pt pic.twitter.com/4m9jQqJ17f

— WVU Safety and Wellness (@WVUsafety) November 28, 2023
The post Early winter snow squall causes travel problems in and around Morgantown appeared first on WV MetroNews.
Source:
WV MetroNews
---
MetroNews This Morning 11-28-23
CHARLESTON, W.Va. — The MetroNews This Morning podcast is a 15-minute look at what's going on around the state of West Virginia.
Today's show includes a news update from MetroNews anchor Carrie Hodousek, a look at the upcoming Super Six with Kyle Wiggs and Hoppy Kercheval's commentary.
Listen to today's show here.
The post MetroNews This Morning 11-28-23 appeared first on WV MetroNews.
Source:
WV MetroNews
---
Today is 'Giving Tuesday' for the American Red Cross
MORGANTOWN, W.Va. – Giving Tuesday is a one-day opportunity to support urgent humanitarian needs addressed by the American Red Cross, and this year, it's more important than ever.
Red Cross Allegheny Highlands Chapter Executive Director Jason Keeling, said nationally, storms, wildfires, and flooding have resulted in record nationwide damage estimated at $25 billion.
"The American Red Cross serves the public in multiple ways," Keeling said. "Whether that's responding to disasters, helping to collect lifesaving blood, or serving active duty and retired veterans,"
Keeling said 90 percent of all donations go to the efforts of local chapters on the ground to ease the pain caused by the disaster.
"Ninety cents of every dollar actually goes to support the services clients receive," Keeling said. "Otherwise, the rest is used for administrative purposes."
Red Cross workers and volunteers respond to thousands of calls for help each year, and many of those are not planned. Keeling said the call could range from a place to stay due to a fire to reaching a member of the military from a far-away station because of a family emergency.
"So far this year, we've assisted nearly 1,100 families impacted by disaster—that's primarily home fires," Keeling said. "We've installed more than 4,000 free smoke alarms, and we've provided over 2,000 services to local military members and veterans."
A one-time or continuing donation can be made online, by check, or a $10 donation can be made by texting REDCROSS to 90999. Keeling said donating your time or even becoming a regular blood donor are all good ways to help.
"Whether that be financial or donating blood, those are both great options to support the organization," Keeling said.
The post Today is 'Giving Tuesday' for the American Red Cross appeared first on WV MetroNews.
Source:
WV MetroNews
---
New weight loss drugs are promising, and expensive
West Virginia has a weight problem.
Forty-one percent of state residents are clinically obese, which is defined as having a body mass index (BMI) of greater than 30.  (18.5 to 24.9 is considered normal.)
And West Virginians are not alone. The national obesity rate has increased 37 percent since 2004, while the youth obesity rate has risen by 42 percent.
Obesity can cause multiple health problems—Type 2 diabetes, high blood pressure, heart disease, stroke, some cancers, breathing difficulties, gout, kidney disease, sleep apnea, sexual function problems, on and on.
The medical community is increasingly recognizing obesity as a disease, and researchers and doctors are now treating it as such.  Existing diabetes drugs, like Ozempic and Mounjaro, are now being used for weight loss. And newer drugs are becoming available specifically for weight loss including Wegovy, Zepbound and Retatrutide (which is still awaiting FDA approval).
Dr. Laura Davisson, WVU School of Medicine Professor and Director of the Medical Weight Management Clinic at J.W. Ruby Memorial Hospital, said the new drugs hold promise for dealing with the obesity epidemic.
"The surge in anti-obesity medications can be attributed to the recognition that many individuals struggle to achieve sustained weight loss through lifestyle changes alone," Davisson said. "Notably these medications are delivering outcomes that have previously only been seen with bariatric surgery."
But the promise of dramatic weight loss comes at a substantial cost.  The list prices for these drugs ranges from $900 to $1,400 a month, well beyond what most individuals in West Virginia and the rest of the country can afford to pay.
Insurance lowers the cost significantly. Unfortunately, many private and public insurance carries do not cover weight-loss drugs.  "Insurance coverage for anti-obesity medications is currently at the discretion of employers," said Davisson.  "They must actively choose to include these medications by opting into an additional rider for coverage."
Medicare Part D is prohibited from covering anti-obesity medications. That policy was adopted after the popular weight-loss drug Fen-Phen was taken off the market in 1997 after a study found it contributed to heart disease.
However, Washington is trying to change that with the Treat and Reduce Obesity Act. The bipartisan bill before Congress would allow Medicare to pay for anti-obesity drugs. "We cannot stand idly by while this disease continues to claim lives through related illnesses that are preventable and treatable," said Sen. Tom Carper (D, Del), one of the bill's sponsors.
(The Congressional Budget Office has not yet scored the bill to determine how much adding the drugs would cost, but it would be in the billions.)
Still, making the anti-obesity drugs readily available would seem to make economic sense. Yes, they are expensive, but what is even more expensive are treatments for the many chronic and debilitating health conditions associated with obesity.
The post New weight loss drugs are promising, and expensive appeared first on WV MetroNews.
Source:
WV MetroNews
---
Beckley Common Council to discuss ordinance with shift in government style
BECKLEY, W.Va. — The City of Beckley is expected to have an ordinance on first reading Tuesday that would transition them from a strong mayor form of government to one with a city manager.
The ordinance would shift the administrative authority from the mayor to a city manager, who would be appointed by the council. The Beckley Common Council would continue to serve in its current role, while the city manager would assume the city's affairs while under the supervision of the council.
Council members would have to pass two items, an article to amend the city code and an ordinance adopting the city manager government, for their to be a shift in government style.
The ordinance has the support of Beckley Mayor Rob Rappold.
"I want to see a city manager who can continue the continuity and momentum we have going now," Rappold said Monday.
Council has held multiple workshops ever since the beginning of the year regarding the potential for there to be a city manager government in Beckley. They met Monday for their most recent workshop which was hosted by city attorney Bill File, leading up to Tuesday's first reading.
Rappold said a lack of voter turnout for mayoral elections the past eight years is one reason for this government shift discussion.
"I've been mayor for almost eight years and we only garner about 4,500 votes for a mayoral election here in the city," said Rappold. "We've had a wonderful eight years."
Other West Virginia cities that are under a city manager form of government have been looked at by Beckley as examples. Rappold said they've examined neighboring cities like Princeton, Bluefield, Oak Hill and others this year.
Rappold said another reason to move to a city manager government is to allow them to make decisions for the city that are not based on politics, but more based on the actual needs of the city. Mayor Rappold said mayoral candidates were more influenced by personal motives.
"In my opinion, that could hinder our trek going forward," Rappold said.
Rappold believes the city would be an attractive place for candidates for the position of city manager.
If passed, the ordinance would take effect July 1, 2024.
The post Beckley Common Council to discuss ordinance with shift in government style appeared first on WV MetroNews.
Source:
WV MetroNews
---
A Movement of Unity, Determination, and Inclusivity
Situated in the heart of West Virginia, there exists a profound force that extends beyond the conventional realms of sports, cultivating a sense of unity and belonging. Highlighted in the latest episode of West Virginia Enriched, Special Olympics West Virginia stands as a remarkable initiative, offering a compelling testament to the enduring power of determination, unity, and unwavering support.
Special Olympics West Virginia encapsulates the true spirit of sportsmanship, emphasizing that it is more than the pursuit of medals; it revolves around teamwork, shared practices, and collective competition. The immeasurable joy and fulfillment derived from these shared experiences empower athletes, fostering confidence and self-worth through their joint pursuit of victory.
The transformative journey of Peggie Molnar, an individual diagnosed with Down syndrome, serves as a poignant example within the realm of Special Olympics West Virginia. Her story reflects the principles of inclusivity and self-belief, propelling her to advocate on Capitol Hill and pursue higher education. Programs like West Virginia Country Roses, supported by Huntington, provide avenues for individuals with disabilities to live independently and pursue their aspirations.
The impact of Special Olympics West Virginia extends beyond the athletes themselves, resonating with volunteers and supporters who, touched by the unwavering determination of these extraordinary individuals, find profound fulfillment in their involvement. The inclusive approach embraced by Special Olympics West Virginia creates an environment where each person plays a crucial role.
West Virginia Enriched, in collaboration with Huntington, extends an invitation to witness the transformative power of Special Olympics West Virginia. Take a few moments to be inspired and become part of a collective effort to make a meaningful difference. It's more than just a story; it's a movement of hope, inclusivity, and triumph, underscoring the belief that every individual deserves an opportunity to shine.
The post A Movement of Unity, Determination, and Inclusivity appeared first on WV MetroNews.
Source:
WV MetroNews
---
River Road fire leads to drug operation
MONONGALIA COUNTY, W.Va. — A fire in a River Road home killed a family pet and uncovered a drug operation in Monongalia County on Monday.
Firefighters from the River Road Volunteer Fire Department were dispatched to the 1800 block of River Road at 8:30 and found a man had escaped the fire without injury.
Firefighters told deputies with the Monongalia County Sheriff's Department who arrived at the scene they observed drug paraphernalia and what they thought to be marijuana plants in the home when they responded.
Deputies arrested Darrin Patrick Coppola, 59, for one count of manufacturing a controlled substance after a search warrant resulted in the discovery of 17 marijuana plants and packaging materials.
Officials said the home is a total loss, and the cause is thought to be electrical.
If convicted, Coppola could be sentenced to up to 15 years in jail and fined up to $25,000.
The post River Road fire leads to drug operation appeared first on WV MetroNews.
Source:
WV MetroNews
---