Local News – WCHS Network | News • Sports • Business | Charleston, WV
WCHS-AM
Two people killed in Wayne County crash
CRUM, W.Va. — Wayne County Sheriff's Deputies continue to investigate a crash that killed two people and injured two others.
Deputies confirm the crash happened Monday afternoon on U.S. 52, also known as Tolsia Highway near Crum in Wayne County.
They said a vehicle struck a husband and wife as they were pulling out of their driveway onto U.S. 52., killing them in the crash.
Deputies said the two other people involved were taken to the hospital.
Source:
Local News – WCHS Network | News • Sports • Business | Charleston, WV
---
Charleston's FestivALL to kick-off Friday
CHARLESTON, W.Va. — The City of Charleston's 19th annual FestivALL is now just two days away and the entire lineup of art, music, dance and cultural programming throughout the ten day event is still in place.
The festival begins this Friday, June 9 and will go through until Sunday, June 18. FestivALL Executive Director, Mackenzie Spencer said to check the event website, as it serves as a one-stop-shop for everything festival-goers will need to know.
"You'll be able to find minute-to-minute updates if there are any changes when it comes to programming and things like that, and you'll also be able to plan out your entire schedule from there," Spencer said. "There are paper brochures all over town, but Festivallcharleston.com is where you will be able to get the latest all the time."
While some events that have already been going on such as the Art-for-ALL Kids Exhibition at the Clay Center and Live on the Levee at Haddad Riverfront Park kick-off the festival Friday, some new ones also fill up Friday evening's schedule. These events include an organ recital with Dr. Kristina Rizzotto at First Presbyterian Church at 7 p.m., and Charleston Light Opera Guild's production of Little Shop of Horrors at 7:30 p.m.
"We're really excited to be out with people and to share all of things we've been planning, and really be able to showcase our city and our very vibrant art scene here," Spencer told MetroNews.
Spencer said 2019 was the last fully in-person and normal FestivALL until this year, as the last three years have been adjusting to Covid, holding virtual events, and facing challenges with program booking. However, she said it feels good to make a return to full, pre-pandemic normalcy and a comeback to tradition.
"We are almost breathing a sigh of relief, I think, that we're able to be able to do something that feels normal, and that we'll be able to have our community, our friends, our neighbors come out together and be able to celebrate again, and be able to come to this programming that people have really truly loved for the past 19 years," she said.
Over 70 events fill up the schedule during the ten day festival, including the Sunrise Carriage Trail Walk, the Mayor's Concert, Mountain Stage, and the two-day Capitol Street Art Fair and Children's Art Fair.
Spencer said the art fair, which rounds out the festival on June 17 and 18 has always been one of the most anticipated aspects of FestivALL as it features a variety of art and culture around the area, with close to 70 artisans that take part in that event alone.
However, she said the entire festival in itself is a testament to how much culture and talent comprises the area.
"It really does expand to so many things that are considered art, and we're super happy to be able to facilitate that and really bring all of that to the capitol city," Spencer said.
Some new events as part of FestivALL this year include, An Evening with Hannah Jane featuring Broadway favorites at the Clay Center's Walker Theater, Dance FestivALL featuring Morgantown native Alicia Mae Holloway of Dance Theater of Harlem, and Shakepearoke with the Rustic Mechanicals at Short Story Brewing.
Source:
Local News – WCHS Network | News • Sports • Business | Charleston, WV
---
Scooters coming to Charleston in the next two weeks
CHARLESTON, W.Va. — Upon Charleston entering into an agreement with the electric scooter rental company, Bird last month, the scooters will now be making their way into the city in the next couple of weeks.
Charleston City Councilmember, Emmett Pepper made the announcement on WCHS Radio's 580 LIVE Tuesday, adding that it's a reawakening of scooters into the capitol city.
"For some reason, back in 2003 in the Segway year, they became illegal, so we legalized them last year, and over the past several months we've been speaking with Bird, which is as far as I know, the only company that's ever offered them in West Virginia, to have rental scooters," Pepper said.
Pepper said the scooters will work by downloading the app, uploading a drivers license or other photo ID showing that the rider is over the age of 18, putting in credit or debit card information, using the GPS tool on the app to locate a scooter, scanning the QR code on the scooter, and waiting for the light to turn green for use.
He said it will be a beneficial way to explore the area, particularly for newcomers and tourists as they make their way around to landmarks such as the capitol, or to restaurants and hotels.
"This is a great way to see the city, pretty inexpensive way, you just go over, tool around, check it out, and then come back to your hotel, go to some restaurants downtown, that kind of thing," he said.
However, Pepper said there are obviously a few technicalities and safety regulations that will come with the new additions, and if riders don't follow these rules, they can face up to a $500 fine.
First, he said it's illegal to ride the scooters on sidewalks as they are only intended for pedestrians and not motorized vehicles.
Pepper said to also stay to the right when riding the scooters and don't make sudden movements as it might confuse and distract drivers.
In addition, he said to go the right way in the direction of traffic, especially if it's a one-way street, and when parking them, make sure they are out of the way of pedestrians and cars.
"It's going to be important that people know the rules, do it safely, and do it in the right way," said Pepper.
Pepper said the city will have control of where to ride and park the scooters and where not to. The scooters are not allowed to be operated on streets with speed limits of more than 35 mph, and they will slow down and eventually not work if they are taken out of the designated areas.
He also said there seems to be a lot of misconceptions about the scooters, such as people just being able to take them off the street and ride them, but he said that is not the case, as they must be scanned in order to operate.
He said he will be further suggesting a strict enforcement period of the rules for the scooters to city council as the initiative gets off the ground.
"Obviously it's not a top priority, like the biggest problem we focus on, but I've asked for the City of Charleston police department to do some enforcement early, because we want people to do this the right way," Pepper said.
He said to not overwhelm the streets with the scooters and make the initiative a success, the city has placed a 150-scooter limit.
Pepper said, starting out, they will be located on the East end and the West side of the city, and may eventually move on to Kanawha City.
Source:
Local News – WCHS Network | News • Sports • Business | Charleston, WV
---
Charleston culinary artist taking it all in at Chef awards in Chicago
No matter the result, a Charleston culinary artist believes he will always feel like a winner.
Chef Paul Smith, along with four other chefs from southeast United States, were nominated for a James Beard Award, considered to be "the academy awards for chefs."
The James Beard Foundation Restaurant and Chef Awards took place Monday night at the Lyric Opera of Chicago. It was the first time a West Virginia culinary artist was nominated for the title of Best Chef.
Although Chef Paul did not win the award, he felt honored that he was even considered and made it as far as he did.
"I've had friends that have been nominated, but never in my wildest dreams would I think that I would be nominated, let alone be in the top 20 and top five," said the chef.
The support and love that Smith received this week were something that he said nearly made him choke up. Jokingly, Smith said he had to get a mobile charger for his phone to keep up with all the texts and messages he received on social media.
"I am not exaggerating I have received hundreds and hundreds of messages," Smith said. "It gives me goosebumps and chills just thinking about it. I could not be more happy right now."
And again, despite not winning, the Charleston chef said he's always felt like a winner because of his partners and support system.
"It goes to show you that one person and one group of restaurants and a family like ours can really make a difference," said Smith. "No place is better than West Virginia.
A veiwing party was held for the event at the Capital Market Monday evening. Smith said they sold out their 500 tickets they gave out for the party.
Chef Terry Koval from The Deer and The Dove in Decatur, GA was the winner of the award for Best Chef: Southeast.
Source:
Local News – WCHS Network | News • Sports • Business | Charleston, WV
---
Sentencing day in Clay murder case
CLAY, W.Va. — A Clay County man was sentenced to the maximum 38 years in prison Monday for killing his mother and then setting the car she was in on fire.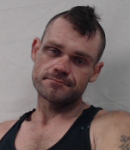 Johnny Dale Rogers II, 35, of Widen, was sentenced after pleading guilty earlier this year to voluntary manslaughter, use of a gun during a felony, destruction of property and third-degree arson. Rogers killed his mother Darlene Faye Jackson, 65, in April 2022 in her home on Kanawha Street in Widen. After shooting her, he set her car on fire, with her body inside the vehicle, then pushed it over an embankment along Widen Ridge Road.
Rogers was originally charged with murder but Clay County Prosecutor Jim Samples said there were several issues with the evidence.
Samples said Rogers maintained the gun accidentally fired. He said testing of the gun at the crime lab indicated that could have indeed been the case.
"When they test-fired the gun, when they put it through their forensic analysis, they came to the conclusion that the gun did not function properly and it was possible that it misfired," Samples said.
Samples said another issue was that a key witness in the case has been homeless and difficult to locate. A third issue has to do with the crime scene not being protected for several hours. He said firefighters originally didn't realize there was a body in the burned out-car. It was only confirmed by state police hours later.
"We had a crime scene that was not secure until the evening shift of the West Virginia State Police," Samples said. "We had an unattended scene for all of those hours."
Samples said Clay County Circuit Court before Circuit Judge Richard Facemire sentenced Rogers to the maximum sentence on each crime and ordered them to run consecutively.
"We put a lot of work into the case and felt like this was a fair resolution for everybody involved," Samples said.
Source:
Local News – WCHS Network | News • Sports • Business | Charleston, WV
---
Guilty plea in Cross Lanes murder
CHARLESTON, W.Va. —  A Kanawha County man admitted Monday that he killed a woman last summer and then hid her body in a freezer to cover it up.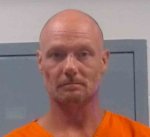 Samuel May, 44, of Cross Lanes, made a tearful apology for the beating death of Cindy Mudd.
May, who pleaded guilty to second degree murder in a Monday afternoon video hearing, said he found Mudd, 71, on the floor of their Cross Lanes residence the morning after he had been drinking at a local bar. He said he doesn't remember what day it was or what happened.
"I couldn't remember exactly what had happened but since the beginning I have taken full responsibility because of my prior violence when I black out when I drink when I choose to do that stuff," May told Kanawha County Circuit Judge Jennifer Bailey.
Kanawha County Assistant Prosecutor Michelle Drummond said testimony would show that May showed a third person living in the house, Arnold Hiller, Mudd's body on the floor the next morning. Drummond said Hiller would testify that May then kicked Mudd several times. Her body was then moved to her bedroom where she died a few days later. Drummond in an earlier hearing said that Mudd's injuries included broken ribs.
May said Monday that he should have called an ambulance.
"I panicked. I freaked out. I didn't know what to do at that time," May said. "I did not make a call that I should have for a ambulance for her and while trying to decide what to do when passed away."
May said he and Hiller then decided to put the body in a freezer to buy him some time to spend with his family before the inevitable. It was discovered by Kanawha County deputies last August.
"I done screwed up real bad and so I decided to try and hide what I had done and spend more time with my family if possible," he said.
May apologized for what happened.
"I'm sorry for what I done. I wish I could take it back," he said choking back tears.
Drummond said the prosecution will push for a 40-year prison term. Bailey set sentencing for Aug. 2. All other charges against May were dropped in exchange for the guilty plea.
Hiller, who said the body was in the freezer for about 30 days, pleaded guilty in January to concealment of a dead body. He was also originally charged with using Mudd's credit card after she died.
Source:
Local News – WCHS Network | News • Sports • Business | Charleston, WV
---
Student Summer Food Service Program returns in Kanawha County
CHARLESTON, W.Va. — Around 27 sites will now be host to Kanawha County School's Summer Food Service Program this year.
Free breakfast and lunch will be given to all children ages 2 to 18 at the select locations around the county starting June 6 through August 11.
This year, due to changes in USDA regulations, all of the meals will be distributed on-site only, and taking the meals home will not be permitted.
Kanawha County Schools Child Nutrition Director, Diane Miller said this change is more of a reflection of how the summer meal program procedure was prior to Covid and picking up the meals, and she believes this will be better in the long run.
"It was highly successful in years past and we're hoping for it to rebound with these new regulations that we follow," Miller told MetroNews.
She said the return to on-site only meal consumption also opens up the opportunity for more social interaction and networking among students.
However, the biggest aspect of the program is to provide meals to families in need, Miller said, and even though Covid isn't the threat it was before, food costs due to inflation and food insecurity are still relevant issues the program helps to address and tries to alleviate.
"Being able to have these programs and being able to have abundantly offered across the county can offer parents some accommodations to help relieve some of the costs associated with summer meals," said Miller.
But, Miller said as the need to provide meals to students continues throughout the summer, so do the more nutritious options of getting them.
"It doesn't cease just because the school year ended, and so there is wonderful opportunities out there, especially with the amount of local foods being purchased during the summer, our local vendors, our local produce, are all being utilized throughout the summer," Miller said.
Most locations will operate within the same times, with breakfast from 8:00 a.m. to 9:00 a.m. and lunch from 11 a.m. to noon.
Adult meals may also be available but payments must be made at the locations. For breakfast the cost is $3.25 for adults and lunch is $4.35.
The summer meal program starts tomorrow, June 6 at Central Elementary, Elk, Finn, Overbrook Elementary, and the Kanawha Valley Enrichment Center. Interested participants can visit 2023 Summer Feeding Information to find the full list of program locations.
All sites will be closed on June 20 and July 4.
Source:
Local News – WCHS Network | News • Sports • Business | Charleston, WV
---
Busy month for municipal elections
CHARLESTON, W.Va. — West Virginia's municipal elections will be underway across the state for the next couple of weeks.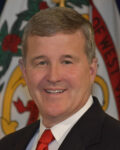 Sixteen elections will be held Tuesday with another 87 of them to follow next Tuesday, June 13. An additional 11 other elections will be taking place throughout the state on various dates.
Secretary of State Mac Warner said that while municipal elections are not nearly as large as state and congressional elections, they are just as crucial, if not more so, because they directly deal with who sits on local city councils and implements local legislation.
"These are the type of elections that are probably most important to people, because they dealing with your local issues, that could be anything from trash pick-up or utilities, or that sort of thing," Warner said during an appearance Monday on WCHS Radio's 580-LIVE.
He said it's all hands on deck for his office during municipal elections, with 10 investigators and the rest of the team being sent out to precincts across all of the districts to ensure the process is running smoothly and efficiently. Along with that, the office helps train pollworkers and volunteers prior to the election.
"Running a municipal election is very similar to running any of the other elections, the administration, the paperwork, the administration is just as busy there than it is with any of the larger elections," Warner said.
Warner said a major issue that municipal elections often are subject to is less voter turnout, and he said it's one that has gotten even more complicated in the recent past redistricting as a result of the census, as municipalities had to determine where to redraw the boundary lines.
However, Warner said there has also been a recent effort from the legislature to allow municipalities to align their elections with the larger elections to have a larger turnout, but he said this comes with its own set of complications.
"Imagine you might have a ward inside of a city where you're allowed to vote in that city's election, but a precinct for a county election may go across that ward boundary into the county at large, so those lines would have to be aligned to make it run properly," he said.
Another issue often seen in municipal elections is close election results, Warner said. He said because there is significantly lower voter turnouts in these elections, constituents votes count proportionately more.
He said this sometimes leads to some votes changing the structure of local city councils, as what was the case in Harpers Ferry a couple of years ago.
"Four votes were at issue whether they should be counted or not, at first they were not and that leaned the city council in one direction, once the Supreme Court weighed in and said they would be counted then that changed the outcome of a race or two, it changed the dynamics on city council," Warner said.
He said there has been a number of other similar scenarios where the races for city council were decided on coin flips and drawing straws because those races had been tied.
Election misconduct and fraud were also once longstanding issues in West Virginia but Warner said his office has really worked hard to clean that up, and the state is now being singled out among others for its election integrity and security measures.
"Since I've been in office we've had 8 convictions for fraudulent activities, we've had a number of pre-trial diversions and 10 referrals to prosecuting attorneys, so you see it's not something that's widespread but it does happen," he said.
Warner encourages anyone who sees election misconduct to utilize the "See Something, Text Something" service by texting "WV" to 45995, call the fraud hotline at 866 Fraud WV, or report it to your local county courthouse.
Source:
Local News – WCHS Network | News • Sports • Business | Charleston, WV
---
Deputies: Road rage to blame in fatal I-64 crash
INSTITUTE, W.Va. — A wreck which claimed a woman's life and shut down part of I-64 for hours on Sunday was the result of a road rage incident.
Kanawha County Sheriff's Deputies said the crash Sunday around 4:30 p.m. involved two vehicles. Witness claim the two drivers had been maneuvering recklessly and erratically ever since one of the vehicles got on the highway at the Nitro entrance ramp. Investigators indicated after passing Institute, one of the vehicles made an aggressive maneuver on the other and the driver lost control. The car struck the median barrier and flipped multiple times.
A front seat passenger, identified as Amada Getts, 31, of Missouri , was ejected from the vehicle and was dead at the scene. The driver of the vehicle and a second passenger were injured in the crash. Deputies said neither the driver nor Getts were wearing seat belts.
The east bound lanes of I-64 were closed for six hours after the wreck while investigators conducted accident reconstruction activities. So far no charges have been filed against the driver, but deputies said the investigation continues. So far they've interviewed a number of witnesses and are asking anyone who may have video or other accounts which could help with the investigation to come forward and offer the information to the Kanawha County Sheriff's Department.
Deputies have spoken with the driver of the second vehicle.
Source:
Local News – WCHS Network | News • Sports • Business | Charleston, WV
---
City Council gives approval to various budgets, new handguns for Charleston police
CHARLESTON, W.Va. — The Charleston City Council and Finance committee approved of multiple resolutions during their meetings Monday evening.
Of note, City Council voted to approve an application submitted to the state Division of Highways for a Transportation Alternatives Program grant dedicated to the Elk River Trail Project.
Ben Mishoe, Charleston City Manager, said that they applied for the same grant last year but were unsuccessful in obtaining it. The application is due by the end of the month and the city would be required to make a 20% match for the grant which would equal an amount of $172,503. The federal fund is $690,013.
The City Manager also detailed new handguns to be purchased for the Charleston Police Department. 174 Glock 17 Gen5 MOS handguns were approved for officers from AmChar Wholesale, Inc. AmChar is one of two Glock authorized law enforcement distributors in the state.
The handguns would be detailed with featured engravings that would commemorate the 150th anniversary of the department, according to Mishoe.
The funds come from the Estate of Norma Shuck Levy in memory of former Charleston police officer Edgar N. Shuck, an officer in the capital city from back in the 1930's.
$85,636 was the expected cost of the project, but the price was reduced by nearly half that, down to $42,136.
Finance committee members were happy to approve the resolution for the proposed budget of the City Center Business Improvement District for the 2023-2024 fiscal year. The same levying rates of annual fees on each private for-profit property owner within the District would be maintained.
"It's one of the best things this city has ever done," one finance committee member said Monday.
City council also approved the proposed parking system budget for the 2023-2024 fiscal year.
Source:
Local News – WCHS Network | News • Sports • Business | Charleston, WV
---