Local News – WCHS Network | News • Sports • Business | Charleston, WV
WCHS-AM
Former clerk's office employee reaches plea agreement in embezzlement case
CHARLESTON, W.Va. — A former employee of the Kanawha County Clerk's Office is in agreement on a plea deal with prosecutors in connection to her embezzlement charges.
Elizabeth Marie Samson, 44, of Elkview, appeared in Kanawha County Circuit Court Monday morning. She is expected to be back in court Thursday morning before Kanawha County Circuit Judge Kenneth Ballard for a plea bargain hearing.
While working as a clerk in the office, Samson's responsibilities included collecting payments for delinquent property taxes. She allegedly took funds for her own personal use. According to a criminal complaint, Sampson took more than $21,000 from the office to pay bills.
Source:
Local News – WCHS Network | News • Sports • Business | Charleston, WV
---
Deputies get involved in high-speed chase with 15-year-old behind the wheel
KANAWHA COUNTY, W.Va. — A high-speed chase spanning through two counties Sunday morning allegedly involved Kanawha County deputies and two juvenile males.
The Kanawha County Sheriff's Department said a deputy was passed just before 3 a.m. on Elk River Road by a vehicle that was speeding and illegally passing other motorists. The deputy tried to stop the car, but the driver refused and continued to travel at a high rate of speed into Clay County.
Deputies said the driver reached speeds over 100 mph. The driver eventually crashed over an embankment and into a tree after hitting a guardrail several times.
Two juvenile males were found by deputies inside the vehicle, with the driver being 15 years old. The two boys were trapped inside the wrecked car but were not injured.
The driver told deputies he fled because he became scared after seeing the deputies turning around. He now faces fleeing charges.
Source:
Local News – WCHS Network | News • Sports • Business | Charleston, WV
---
Kanawha County babysitter pleads not guilty to child neglect resulting in death
CHARLESTON, W.Va. — A babysitter facing charges of child neglect causing death in connection with the death of a two-year-old boy from Dunbar pleaded not guilty Monday.
Brittany Napier, 31, appeared in Kanawha County Circuit Court before Judge Kenneth Ballard. She was indicted in connection with the death of Za'khi Williams after he was found unresponsive at Napier's home on Parkway Drive in Dunbar on July 11. Investigators said that Napier placed a mattress on top of the child's Pack 'n Play while he was in it.
Judge Ballard denied a request from Napier for her bond to be reduced. Her bond stays at $250,000.
Napier's trial is scheduled for Jan. 22.
Source:
Local News – WCHS Network | News • Sports • Business | Charleston, WV
---
City of Charleston drawing in big crowds with holiday events
CHARLESTON, W.Va. — Charleston Mayor Amy Shuler Goodwin announced while thousands were kicking off Holly Jolly Brawley Friday evening, the inaugural Salango Law Dirty Birds Light the Night was setting GoMart Ballpark attenance records.
"It has been beyond amazing to see so many people enjoying our city," said Mayor Amy Shuler Goodwin. "We knew key investments in our city, such as reimagining City Center at Slack Plaza and turfing Go Mart Ballpark, would pay immediate returns to our residents, but I am not sure anyone could have predicted the number of people who visited our city this past weekend."
According to Charleston Dirty Birds Owner Andy Shea, over 23,000 people have already visited Light the Night, but Saturday night bringing in close to 6,500 people set attendance records, making it the largest attended event in the ballpark's history.
"Light the Night has been truly amazing," said Shea. "People from across the state and the country have already visited our event with universal excitement. Our staff dedicated a tremendous amount of time and resources toward making this happen and it is sincerely gratifying seeing so many people enjoy the ballpark during the winter months."
In addition, Holly Jolly Brawley brought in a crowd over 10,000 people for the two-day event over the weekend. City Center at Slack Plaza, Brawley Walkway and Lee Triangle now have over 160 Christmas trees on display for six weeks, which the event helped kicked-off.
Downtown Charleston Association President Kevin Madison said the event surpassed everyone's expectations.
"Holly Jolly Brawley did exactly what we all hoped it would when we had the idea four years ago. It brought people downtown, packed our local restaurants and shops and was a family event that everyone could enjoy. It was a festive way to kick off the holiday season," Madison said.
The event also helped kick-off the city's first Private Outdoor Designated Area, or PODA, where people can purchase open beverages from local bars and restaurants and drink them in designated areas outside. The first Capital City Sip-N-Stroll as part of PODA during Holly Jolly Brawley led to record breaking sales for local bars and restaurants.
The addition of the Holly Jolly Brawley Trolly during the event, a contribution from KRT, brought in close to 1,800 trolly riders. It continues to be open to riders from 4 p.m. to 10 p.m. every Friday through Sunday until Dec., 31, and it makes stops at City Center, Lee Triangle, GoMart Ballpark and Capitol Market.
Both Holly Jolly Brawley and Light the Night continues this holiday season until Jan., 1, 2024.
In addition, the Capitol Market will be kicking off their Holiday Village at Capitol Market on Dec. 1 which will run on Friday, Saturday, and Sunday for the next three weekends.
Finally, Charleston's Christmas Parade will take place Dec. 7, starting at 7pm.
Source:
Local News – WCHS Network | News • Sports • Business | Charleston, WV
---
Annual Festival of Lights underway in St. Albans
ST. ALBANS, W.Va. — St. Albans Mayor Scott James is saying an annual holiday light display tradition sees over 10,000 guests come to the city every year, and he expects this year to be another great season.
James went on The Dave Allen Show Monday to talk about the kick-off to the annual St. Albans Festival of Lights, which is now in its 35th year.
"We're always excited that people come to St. Albans and visit one of the oldest and best light shows in the state of West Virginia," James said.
James said the event kicked-off with a walk-through its opening night on Nov., 21, which brought in between 250 to 300 people to St. Albans City Park where the festival is held. It's now open nightly to drive through from 6 p.m. to 9 p.m.
While the new Light the Night event underway at the GoMart Ballpark in Charleston is now boasting one of the biggest local Christmas light displays, James said he wasn't a bit concerned of it stealing any of the Festival of Light's thunder, adding that it may even possibly be helping to boost it.
"When people go out they visit two or three locations all in one night and that just gives them another option, and I think everybody will feed off of everybody and it makes everybody have more attendance," he said.
He said on average, the event typically brings in around 13,000 to 14,000 vehicles, however, during the peak of the Covid-19 Pandemic when people were shut in their homes and looking for something safe to do outside, those vehicle numbers went up to around 18,000.
James said the city's economic development department encourages people to not just look at the lights and go home, but also make a stop along Old Main in St. Albans and get a bite to eat at the area's restaurants, as well.
"The more events we put on that brings people to St. Albans, the better our economy gets," he said. "Once people come here and visit our stores and restaurants, they keep coming back."
The closing night of the Festival of Lights is Dec., 26. It will be closed Dec., 24 and Dec., 25 for Christmas.
James also reminded people about the city's Christmas parade this Saturday, Dec., 2 at 3 p.m., which starts at Park Street and Sixth Avenue.
Following this, he also said the town will be host to a Christmas tree lighting ceremony on Old Main at 5:30 p.m. which will feature a visit from Santa Claus.
Source:
Local News – WCHS Network | News • Sports • Business | Charleston, WV
---
Man charged in Clay 'shots fired' case
CLAY, W.Va. — A Clay County man is in custody after allegedly firing shots at a residence over the weekend.
Nathan Williamson Stephenson, 45, of Clay, is charged with firing close to a house, five counts of wanton endangerment and one count of child neglect along with fleeing from police.
State police said Stephenson had his child inside the car when he was shooting at the house Saturday night in the Ovapa Road area. Troopers said there were a lot of people at the residence including four children. There was some property damage but not injuries.
Troopers said Stephenson told them he fired the shots because someone was trying to shoot him.
Stephenson was arrested following a police pursuit. Troopers said they found other loaded weapons in his vehicle.
Stephenson is in the Central Regional Jail. Bail is set at $35,750.
Source:
Local News – WCHS Network | News • Sports • Business | Charleston, WV
---
Mountaineer Gas to stay on West Side for foreseeable doing leak detection
CHARLESTON, W.Va. — Mountaineer Gas Senior Vice President Moses Skaff said Monday the utility will be on Charleston's West Side for "months" in connection with a gas service interruption that began Nov. 10 when the break of a West Virginia American Water line sent water throughout its gas distribution system.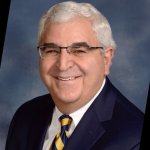 Skaff said service is now once again available to 100% of Mountaineer Gas' customers but he said the utility has no plans on leaving the impacted area.
"We are going to be continually canvassing the area for leaks," Skaff said Monday on MetroNews "Talkline." "We are going to keep knocking on doors to re-inspect."
Approximately 100 customers are pending inspection due to customer availability. Skaff said they have tried to several times to reach those homeowners and hope to be able to do so in the coming days.
"We now have gas to 100 percent to all of our customers, to their meters," Skaff said.
The gas line flood impacted 46-miles of Mountaineer's lines that crisscross the West Side. Mountaineer Gas crews and contractors have done inspections and work on damaged residential lines for hundreds of customers.
Skaff said again on Monday that furnaces, stoves and hot water tanks have been replaced. He didn't yet have a final number. He said in some cases a damaged furnace may be repaired for now and then replaced in the near future.
"We are giving the customers the option. In some cases, we can get them up and running and then if we need to come back and put a new one in later, we can do that as well. We are working all angles on it," Skaff said.
The in-home repairs, which are usually the responsibility of the homeowner, have been expensive, according to Skaff, but he said it's a cost Mountaineer Gas decided to take on to get its customers back on as quickly as possible.
"At this point and time, Mountaineer Gas is taking all of that expense on. As for who finally pays for it at the end of the day, that's to be determined," Skaff said.
The state Public Service Commission has started an investigation into the water main break and the flooding of the gas lines. Both Mountaineer Gas and West Virginia American Water have said they are cooperating.
The outage may come up during a Tuesday hearing before the PSC on a separate Mountaineer case. A one day evidentiary hearing is scheduled in the case filed by the gas company in July for a $6.5 million increase in its infrastructure replacement and expansion program.
Source:
Local News – WCHS Network | News • Sports • Business | Charleston, WV
---
St. Albans High School students return to class following tragic death of classmate; funeral service set for Saturday
ST. ALBANS, W.Va. — Funeral arrangements have been made for a Kanawha County high school student who was struck and killed by a train in St. Albans last week.
A memorial service will be held at 1 p.m. Saturday at Bartlett-Nichols Funeral Home in St. Albans.
St. Albans High School student Colton Priddy, 16, was hit near Oak Street just after midnight last Wednesday, Nov. 22.
According to police, two teenagers were sitting on the railroad tracks as the train approached. The train repeatedly blew its whistle to alert the teens. One of them stood up and stepped off the tracks, but the other was slower to get up and did not step far enough away from the tracks to avoid the oncoming train.
Priddy was taken to the hospital where he later died from his injuries.
It happened the day before students left for the Thanksgiving holiday break. St. Albans High School Principal Dr. Jaclyn Swayne said they relied on their own school counselors to offer support to students, if necessary, when they returned to class on Monday.
"A lot of our students it appears have had time to process and work through some of those immediate emotions, so we're just here to be as supportive as possible as always for our students," Swayne told MetroNews.
During her morning announcements, Swayne held a moment of silence for Priddy. She said it's been difficult to cope with his loss knowing this is the fourth death of a student under her leadership.
"Everybody does deal with grief differently and just being as keenly aware as possible of the needs of those staff and students given these circumstances and in times like these. Certainly, my strength comes from God above," she said.
Swayne has been collecting messages from Priddy's classmates that will be compiled into a book that will be presented to his family at Saturday's service.
"We put a picture of Colton alongside some flowers on a table with a book for students who may not be able to attend the memorial service that is happening this Saturday so they can write a note and share a memory," she explained.
According to Priddy's obituary, he enjoyed playing all sports and excelled at baseball and basketball. Swayne said she'll always remember Priddy as a quiet student who never caused any trouble.
"Just a good kid, a good quiet kid who was here almost every day. His absence is just going to be very difficult for all of us," she said.
Family and friends will gather at the funeral home at 12 p.m. Saturday. Rev. Dr. Melissa Pratt will preside over the service after that.
Source:
Local News – WCHS Network | News • Sports • Business | Charleston, WV
---
Charleston Police Department's annual Wonderland Toy Drive underway
CHARLESTON, W.Va. — The Charleston Police Department is once again looking for new toys to brighten up every child's Christmas season, and they are asking for the community's help in making it happen.
The CPD will be host to its fourth annual Wonderland Toy Drive starting now and throughout the month of December. People can drop off new, unwrapped toys to them as part of the local charity event.
Some officers with the police department joined up with John Brown from Astorg Auto of Charleston, one of the event's main sponsors, to talk about the toy drive on The Dave Allen Show last week.
CPD Lieutenant David Payne said after starting the event in 2020 and doing some research since then, he believes this is the largest toy drive conducted in the entire country, and he says he owes it all to the community.
"Last year we were able to provide toys to approximately 750 children last year, so Charleston, we really have a big heart, really give back, really come out and support, really it's everything that we do," Payne said.
The toy drive got underway Black Friday at Lowe's, the event's other main sponsor, and then they continued to fill up some of their truck Friday evening and Saturday with more toys as part of the Holly Jolly Brawley event downtown.
CPD will be host to its main toy drop-off event Wednesday, Dec., 13 and Thursday Dec., 14 from 11 a.m. to 7 p.m. at the Beni Kedem Temple, 100 Quarrier Street. It will feature Christmas trees and kids activities during the event.
People can also drop-off toys anytime at Astorg Auto and the Hale House during their hours of operation.
Payne said while they are collecting toys for children ranging in age from 0 to 18, there's a main age group they are encouraging people to particularly shop for this year, and they can contribute items beyond just new toys.
"Usually age 12 to 18, so just keep that in mind while you're shopping," Payne said. "Usually if we can't find a toy for a child we usually give them a gift card, we were also able to do a secret Santa last year where we gave out $2,000 worth of food coupons."
Payne said the police department puts out a list for people to sign a child up to receive a toy over the course of the toy drive so they can gage how many applicants they receive. He said people can also go to the CPD Facebook page to register children there.
Brown said the toy drive doesn't just focus on reaching kids in Kanawha County but it's for kids across the state who may be in need of a toy this Christmas.
"You can be in Logan, you can be in Bluefield, you can be in Huntington, so for any sponsors who may be out there listening, this isn't just for the kids in Kanawha County, this is for all kids in West Virginia," Brown said.
Payne said the collected toys will be taken to the Charleston Coliseum and Convention Center for distribution which he said will take place Dec, 18 and 19. He said to also check the CPD Facebook page for updates on those distribution times.
Source:
Local News – WCHS Network | News • Sports • Business | Charleston, WV
---
Parkways Authority currently testing new tolling system on West Virginia Turnpike
CHARLESTON, W.Va. — A new tolling system on the West Virginia Turnpike could begin having an impact on the 88-mile West Virginia next year.
Parkways Authority Executive Director Jeff Miller said testing is currently underway.
"We've been performing testing on one of the lanes right now. That's gone very well. Travelers can see that new digital display board at the Ghent (toll plaza) lane 1," Miller said. "We've got new equipment in there. We'll slowly start commissioning each lane."
Miller said he expects the entire system to be in place at all three toll plazas some time in 2024.
"It's really going to help us," Miller said.
Parkways Authority members gave approval in April 2022 to a $24.8 million contract with technology company TransCore to develop and install the new system. The current tolling system has been around since 2008.
The new system includes a quicker way to process transactions including some new payment features, debit and credit cards are part of the testing.
"We hope and ultimately expect that that will help speed up transactions and help get he traveling public through the toll facilities quicker," Miller said. "We're really in critical need of upgrading our tolling system and adding all of the hardware and software in there that's necessary to help us perform our jobs better."
Miller said E-ZPass remains the quickest, most efficient way to move through the Turnpike's three main tollbooths. An unlimited use pass can be purchased for $26.25 a year. Tolls are $4.25 per toll booth for passenger cars without an E-ZPass.
Miller told state lawmakers in a July 2022 meeting that tolling system project is comprehensive and time consuming.
"This is very complex," Miller said at the time. "There's factory acceptance on the testing and each lane has to be commissioned. It's also a complete upgrade to our back office customer service center. We're transitioning all of that to cloud-based as well."
Source:
Local News – WCHS Network | News • Sports • Business | Charleston, WV
---